Combination sweeping machine

The pendulous sweeping machine COMBI CLEAN 2350 is ideally suitable for sweeping snow and dirt.
Fast exchange of cylinder broom without demounting drive unit parts as well as a narrow
sweeping at house walls or curbstones are the unbeatable benefits of the center drive unit.
For a simultaneous collection of dirt the sweeping machine COMBI CLEAN 2350 can be equipped with an optional dirt container. There is a comprehensive accessories program for equipping the sweeping machine according to your specific requirements.
Optional equipment: Dirt container, lateral positioning, side brooms propulsion is hydraulic, splash protection, special cylindrical cleaning brush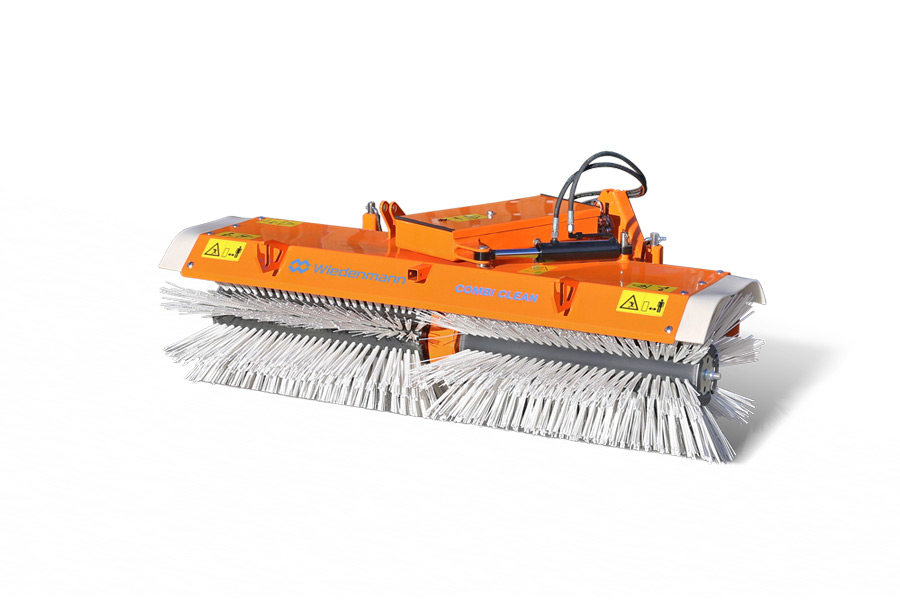 | | | | |
| --- | --- | --- | --- |
|   | | | |
| Machine widths in cm approx.: | 110 | 130 | 150 |
| Working widths in cm approx.: | 110 | 130 | 150 |
| Working widths (with lateral broom) in cm approx.: | 130 | 150 | 170 |
| Weights* in kg approx.: | 124 | 131 | 136 |
| Dirt container (option) in litre approx.: | 110 | 130 | 150 |
*incl. universal cylinder broom, swivelling cylinder