Multifunctional brush TERRA GROOM
The TERRA GROOM reliably brushes sand and other materials and levels off the surface. By crushing any existing cores, it ensures even turf surfaces. It consists of three special rows of brushes, with one row working transversely to the direction of travel and one row mounted in a zigzag arrangement, thus achieving an even longitudinal and lateral distribution.
Equipment option: special brushes soft and medium (black and white), attachment for tractor 3-point hitch or for carriage and drawbar, ball head attachment.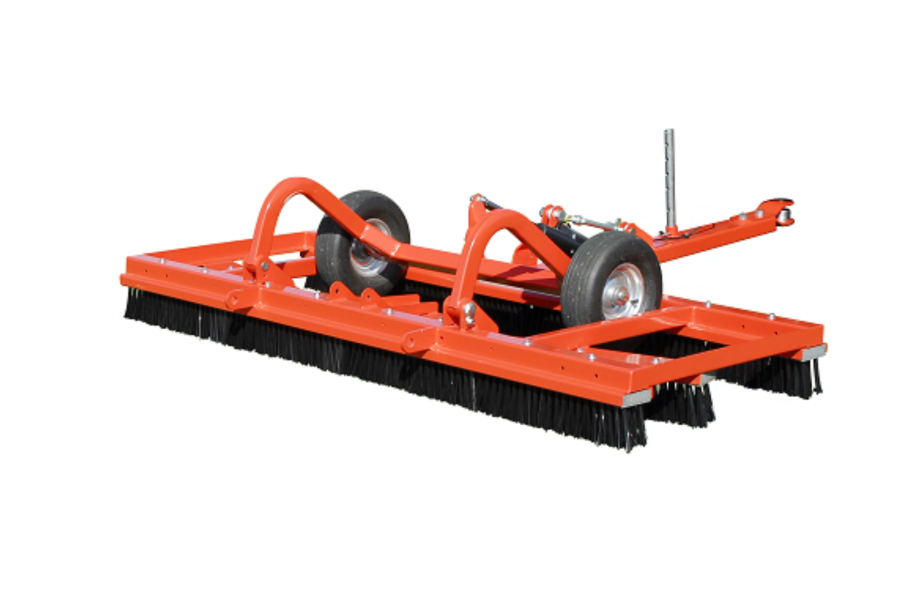 TERRA GROOM Natural Turf

| | |
| --- | --- |
| Working width: | 188 cm |
| Weights: | 78 / 104 kg |
| Brush hardness: | Soft (white) and medium-hard (black) |
| Attachment variants: | 3-point linkage Cat.I and trailed |
title="Downloads" _builder_version="4.7.7" _module_preset="default" hover_enabled="0" inline_fonts="Elegant Icon Font" global_colors_info="{}" sticky_enabled="0"]
 Operating Instructions TERRA GROOM