TERRA CLEAN 100
Artificial Turf
For surface cleaning of coarse dirt in infilled artificial turf surfaces.
The TERRA CLEAN 100 takes up dirt by means of a cylindrical cleaning brush made of four brush rails. These transport the dirt and in part the surface infill material onto the riddle screen. The dirt from the reusable infill material is separated and collected with the sieving procedure. The infill material is once again directly supplied to the artificial turf pile after the sieving procedure.
The two-sided wheel drives work independent of each other to ensure uniform, intensive
cleaning and sieving performance, also in the corners. The cleaning machine also has a central working height adjustment including transport position, where the sieve can be automatically switched off and the cylindrical cleaning brush drive activated.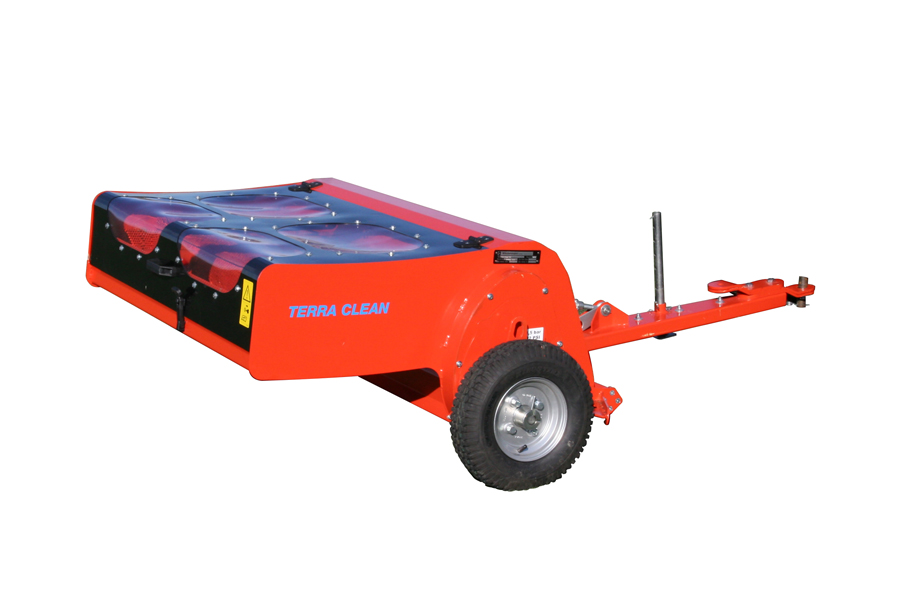 TERRA CLEAN 100

| | |
| --- | --- |
| Working width | 120 cm |
| Drive | Ground drive |
| Required driving power | 14 kW |
| Attachment | Trailed, towing coupling or ball head |
| Container capacity | 50 l |
| Options | Leading rake, following brush |