Spring leaf clearing blades
SNOW MASTER 3800 – All functions turn on one central pivoting point with
this professional rake blade: continuously-variable hydraulic lateral adjustment, level compensation, and mechanical angle of inclination adjustment of the pitch angle.
A significant advantage: when the spring flap-rake blade strikes against an obstacle while driving, the spring flaps individually flip up. They then automatically return to their original working position by spring tension.
Optional equipment: Plastic or steel scraping rib, height-adjustable glide shoe or support wheel assembly, warning flags, hydraulic start-up safeguard with overpressure valve, delimitation lamp assembly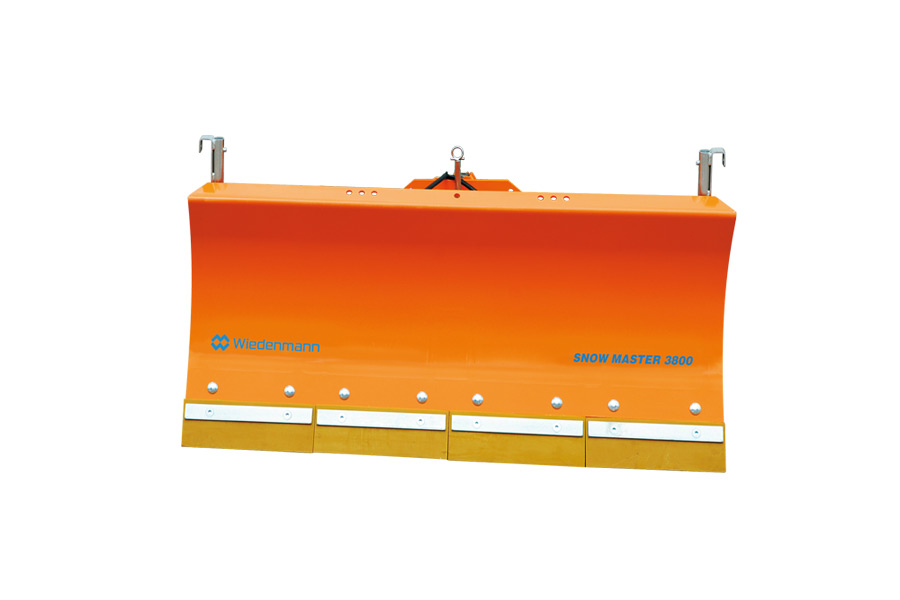 Blade width in cm approx.:

150

170

Clearing width in cm approx.:

133

150

Blade height in cm approx.:

65

65

Max.Weight plus attachment part in kg approx.:

176

188