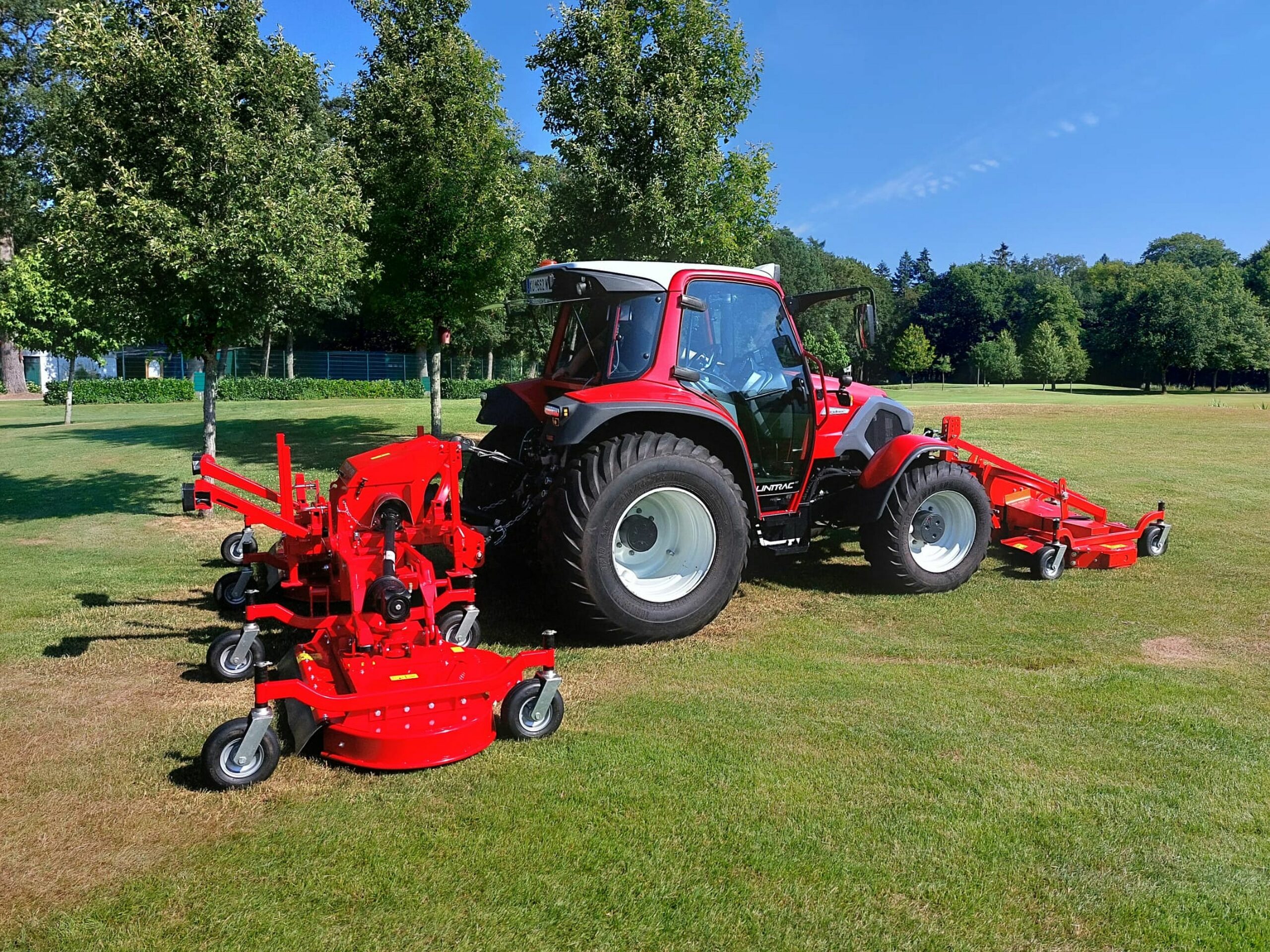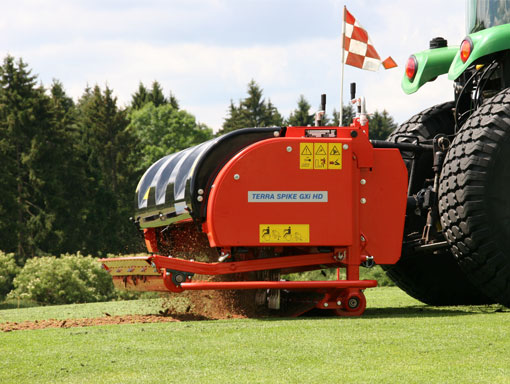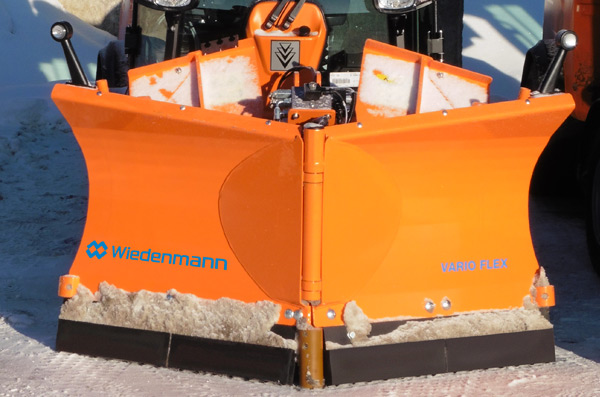 Wiedenmann at
Galabau 2022
Super mower TriCut in the race
Wiedenmann is always one of the largest exhibitors at Galabau in Nuremberg. They want to do justice to this in 2022 as well: Booth 428 in Hall 9 will show what municipalities, greenkeepers and clubs need in terms of maintenance machines for green areas, dirt removal and winter services. The TriCut, prominently displayed at the entrance to the trade show, is a highlight and is in the running for the Innovation Medal.
The trend towards large and powerful machines has been apparent for some time. The goal is higher productivity. In the area mowing discipline, Wiedenmann is showing the mighty Tricut 490 for this purpose.
The innovative machine is now in series production and combines three mowing decks into one super mower. This results in a working width of 4.90 m, which can be reduced to 2.4 m for road transport. Compact or agricultural tractors with 51 kW upwards are a prerequisite, but the three mowing decks can also be used individually (and thus on smaller vehicles). All in all, this is a concept with many advantages, especially compared to the use of several tractor-mowing units including personnel.
Cost-efficiency is also the name of the game for the powerful Terra Spike series of deep fans, of which the flagship GXi8 will be on show. They are used to remove compaction down to a soil depth of 25 cm. Wiedenmann will also show its multi-talented Super 1300 with interchangeable tool head for lawn sweeping, flail mowing, scarifying, and grass and run collection. Anti-scalp rollers prevent scalping of the soil: a technical trick that is only available from Wiedenmann.
In addition to other maintenance equipment for natural, artificial and hybrid turf, the manufacturer will be showing its wide range of products for dirt and snow. Included is the "one-for-all" Snowmaster Vario Flex snow plow. The variable combination spring-loaded blade offers all common clearing configurations with blade widths from 137 to 250 cm. This means that many operators ultimately only need this one blade to cover the entire clearing spectrum with a single vehicle. Combined with the "smart" Ice Master spreader, the result is an extremely efficient winter service unit. Wiedenmann will be exhibiting over 20 machines. Preliminary information is available on the manufacturer's website at Wiedenmann.de on the Internet 
Download:
https://www.pressways.de/service/wiedenmann22galabau.zip
This PR complete with photos and addresses
https://www.pressways.de/service/wiedenmanntricutrot.jpg
Caption: Its working width makes the TriCut 490 particularly efficient: Nine lanes, and the small DFB field is mowed down (Photo: Wiedenmann)
https://www.pressways.de/service/wiedenmanngxi8hdfahne.jpg
Caption: For deep aeration and removal of compaction down to a depth of 25 cm: Terra Spike GXi 8 HD from Wiedenmann (Photo: Wiedenmann)
https://www.pressways.de/service/wiedenmannvarioflex.jpg
Caption: The Vario Flex dozer blade is so universal that many clearing services are unlikely to need more than this one blade (Photo: Wiedenmann)
https://www.pressways.de/service/wiedenmannlogo.jpg
Caption: Wiedenmann brand logo (Photo: Wiedenmann)
Contact Person:
Author, editorial contact and specimen copy
Mr Björn Hoffmann
Fon +49 (0)521 – 260 2513
Mail wiedenmann-newsroom@pressways.de
Attention – new address:
Pressways PR, Ecos Office Center
Herforder Str. 69, D-33602 Bielefeld
Contact person in the company
Mr Volker Zippel
Wiedenmann GmbH
D-89192 Rammingen
Tel 07345 – 9530
Fax 07345 – 953233
Internet www.wiedenmann.com